Amsterdam

Holland FinTech distributes knowledge about digitalization, supporting financial innovators, and drive co-operation and competition to deliver better financial services to tomorrow's society.
Europe

Independent newswire and information source for the worldwide financial technology community.
Covers all significant technology news in wholesale and retail banking, the capital markets and insurance. Finextra also publishes a wide range of research articles, features, white papers, and case studies.
London, UK

Covers the latest trends and issues in Transaction Banking, Cloud, Security and Compliance, Data, Trading Systems, and Blockchain.
Europe

The Finovate team has been actively attending the banking and technology events for 20 years and they've also been organizing conferences around the globe since 2007. Their blog focuses on fintech, banking, and financial services innovations. Besides the fintech news and updates, you can also find interviews, roundups, and more.
Cologne, Germany

FinTech Weekly is a website featuring news, podcasts, events and more about mobile banking and software solutions in the finance sector.
Europe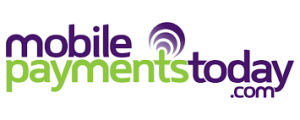 Fintech blog focusing on mobile payments projects and technology. And covers topics like banking, retail, restaurants, remittance, apps, online gaming, and mobile POS. This content helps organizations realize the cost savings and operational benefits promised by mobile payments.
London, UK

TechBullion is a London Based Financial Technology News Website, focusing on Global Fintech News and Market. Follow this blog for the latest news and updates.
England, United Kingdom

Here at Fintech Finance, we work with renowned executives in the industry to provide key decision-makers globally within leading financial services organizations with reliable and accurate intelligence on emerging trends and breakthrough technologies, helping them to make informed decisions.
Milan, Lombardy

Fintastico is a daily online news project, which brings in latest Fintech news from almost over fifty different sources. The chairman of Fintastico is Fabio Brambilla and the CEO is Fabio Marras. And their head of growth is Fabrizio Villani. In case you wish to reach out to new customers regarding your particular service, you can use their option Add Service and submit your service.
London, England
The Fintech Times is the world's first and only newspaper dedicated to fintech. The Fintech Times explores the explosive world of financial technology, blending first-hand insight, opinion and expertise with observational journalism to provide a balanced and comprehensive perspective of this rapidly evolving industry.
London, England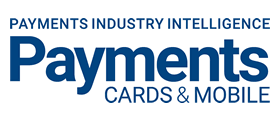 Covers global payments news, research in the global payments industry and consulting. Publication covering every aspect of the international card, mobile and contactless payments business.
Please, you could recommend us other fintech blogs and services in comments or contact us to [email protected].