Tap2Pay supports the most popular payment gateways. If you want to connect PayPal with your Tap2Pay account follow this short instruction:
1.Create a merchant account following the link.
2.Create your products with a description and price by instruction following the link.
3.In the Settings tab > Payment Gateways > Eligible – Add PayPal.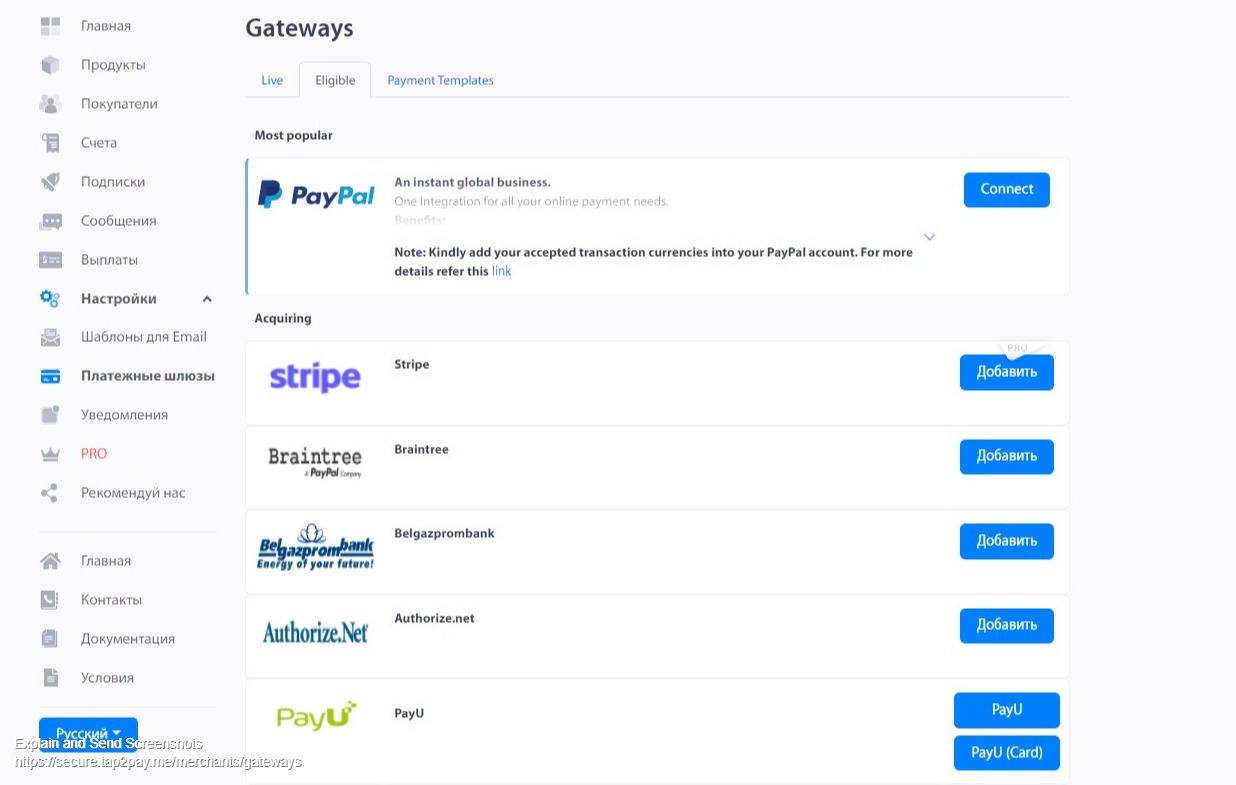 4. Create an account in PayPal or log in to an existing one. Fill in all required fields and click Next.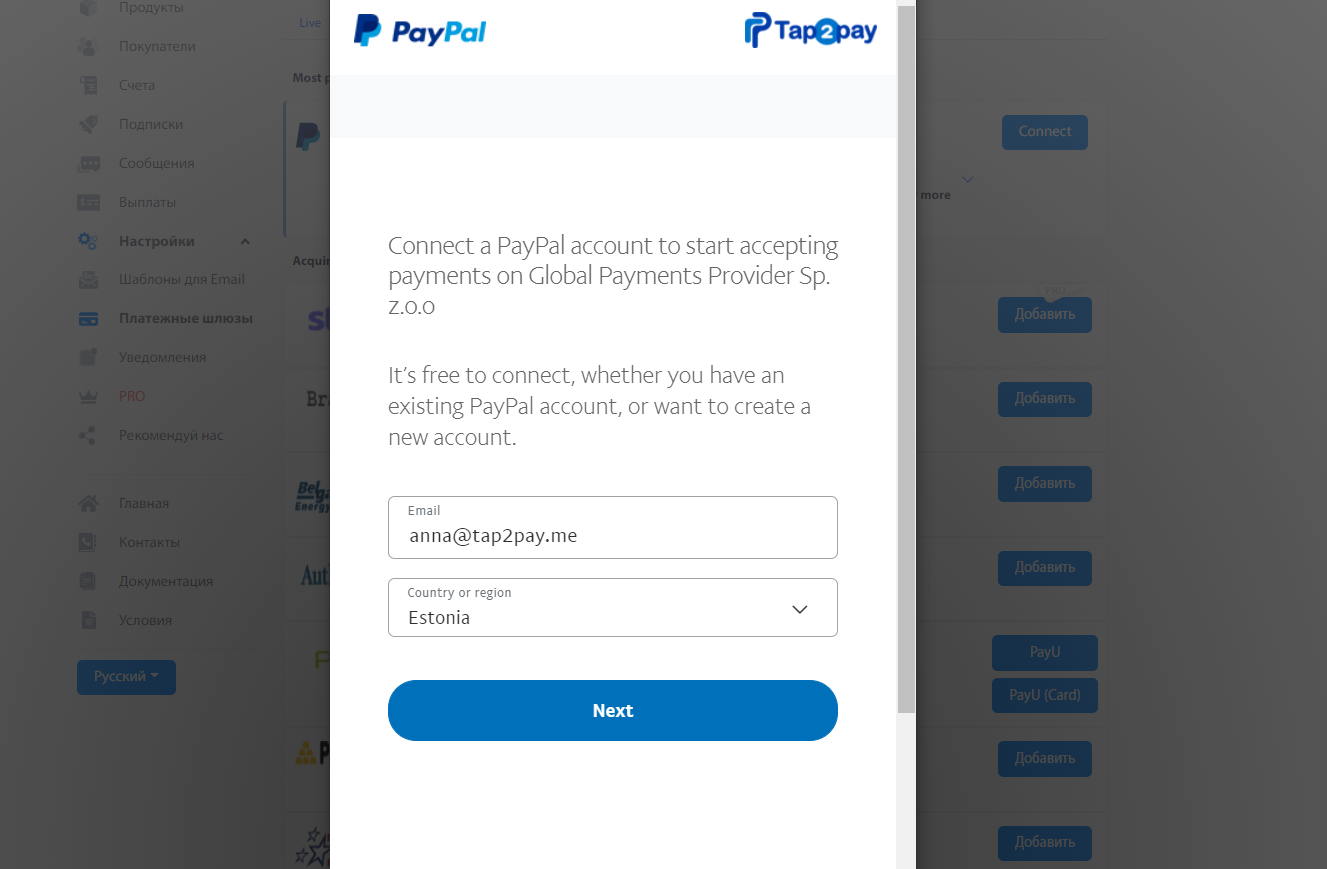 After creating a new account you will receive a confirmation email, click on the Confirm button. You have created an account.
Go to your Tap2Pay account – Payment gateways tab – Eligible. In front of the PayPal gateway, you will see an Active button, which means that the integration was successful.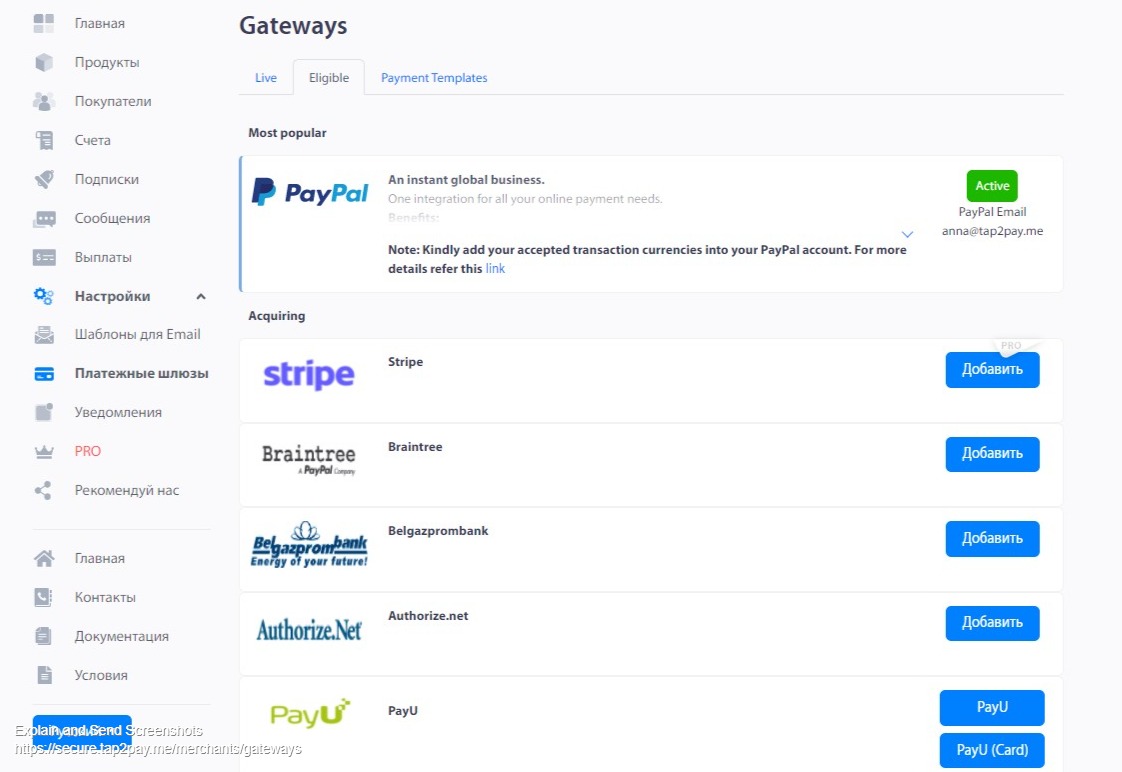 If you have any questions, please contact us by the customer support chat. In your Tap2Pay account, find the chat icon in the lower right corner and click on it.