Tap2Pay goes further with new Inline checkout widget.
Inline Checkout allows you to integrate payment methods into your existing checkout experience. You can use the combination of Inline Checkout Widgets and APIs to create a checkout experience custom-fit for your website.
Inline Checkout Widget allows you to include a payment widget in your form. You need to pass the email and card holder (if needed) to the widget via postMessage. You can choose the suitable payment method for your website from those activated on your account.
Be first to try it!
How to integrate Inline checkout widget:
1. Go to your product menu and click the selling tools button.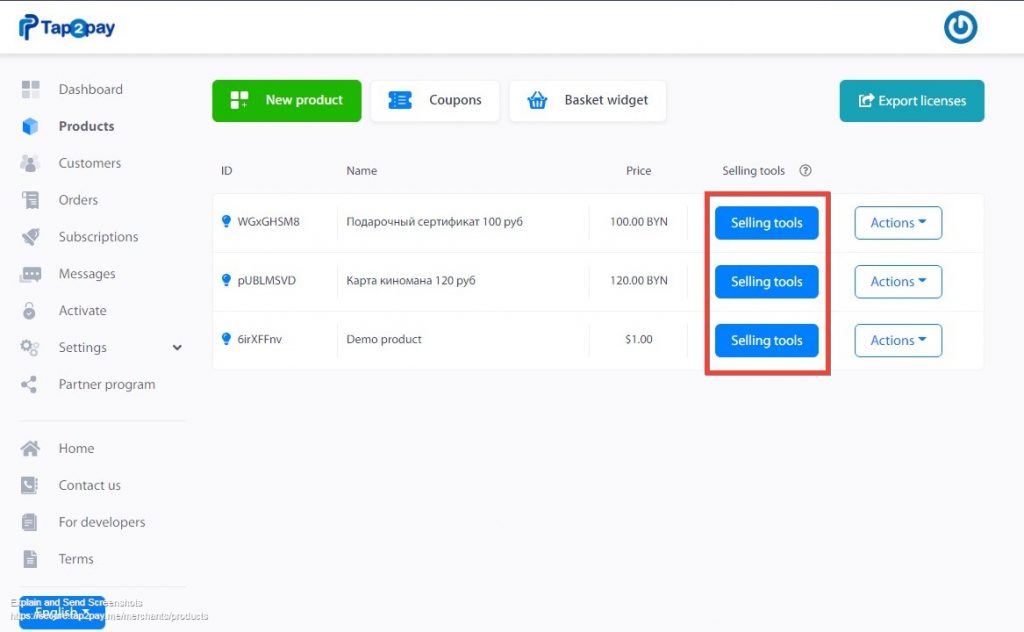 Than choose the website channel.
2. Copy and paste this code to your webpage.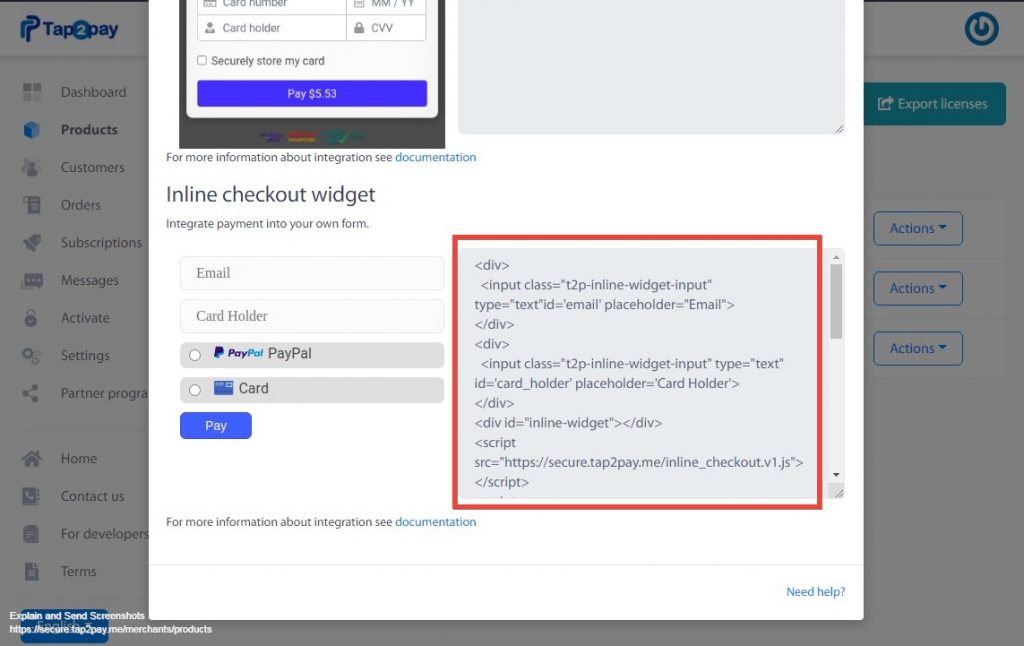 3. Enter your product ID and merchant ID in the code and you good to go.
The styles for your page may differ from the styles for the widget. You can pass new styles via post Message to the widget.
If you have any questions, please contact us by e-mail: [email protected].