Tap2Pay supports the most popular payment gateways. If you want to connect Braintree with your Tap2Pay account follow this short instruction:
1. Create a merchant account following the link.
2. Create your products with a description and price by instruction, following the link.
3. In the Settings tab, select the Payment Gateways, Add Braintree.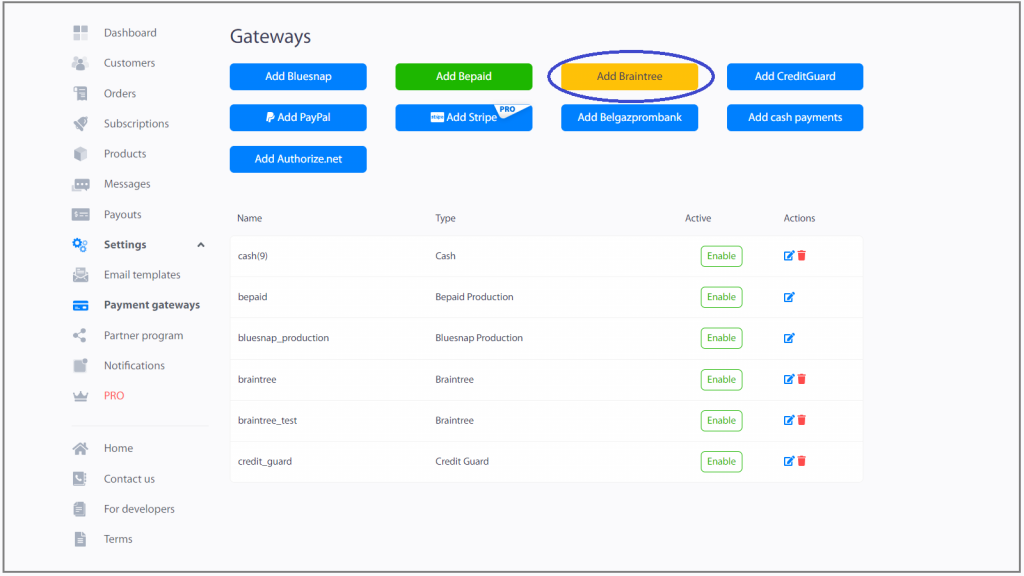 Fill the Priority field. This means that in the widget the tab with this payment method will be displayed before the others. 
Next, the Environment field: Sandbox or Production.
To set up a Merchant ID, Public key, Private key, follow the link: Where I can find API keys for my Braintree account?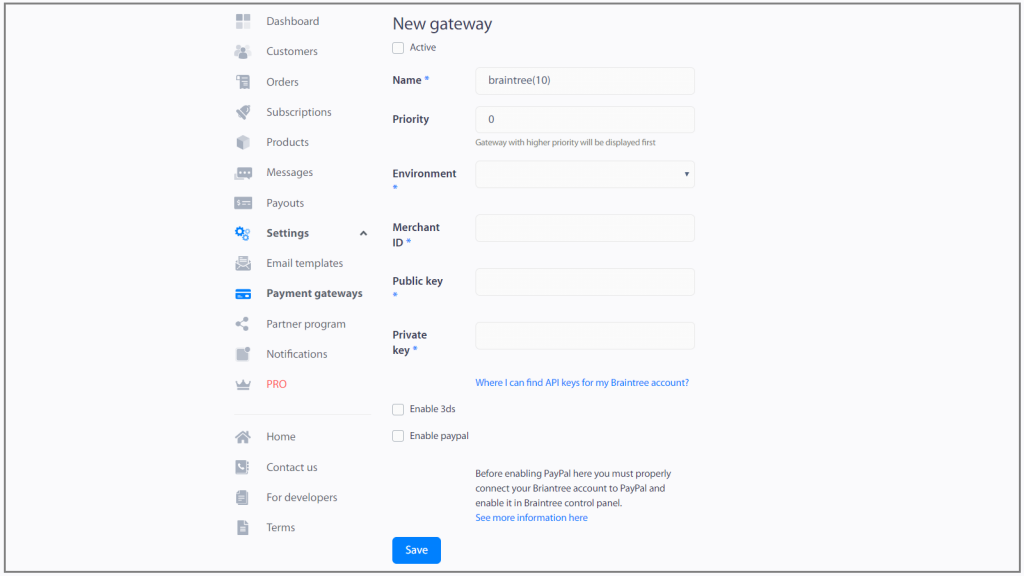 4. Click Save.
Supported Countries: United States, Canada, Australia, Hong Kong, Malaysia, New Zealand, Singapore, Europe countries except for Albania, Montenegro, Bosnia & Herzegovina, TFYR Macedonia, Moldova, Belarus, Ukraine.
Supported card types: Visa, Mastercard, American Express, Maestro, Discover, JCB, UnionPay, Diners Club.