Tap2Pay supports the most popular payment gateways. If you want to connect Braintree with your Tap2Pay account follow this short instruction:
1. Create a merchant account: https://secure.tap2pay.me/users/signup
2. Create your products with a description and price: https://tap2pay.me/integrate-a-payment-gateway-into-a-website/
3. In the Settings tab, select the Payment Gateways, + Add Braintree.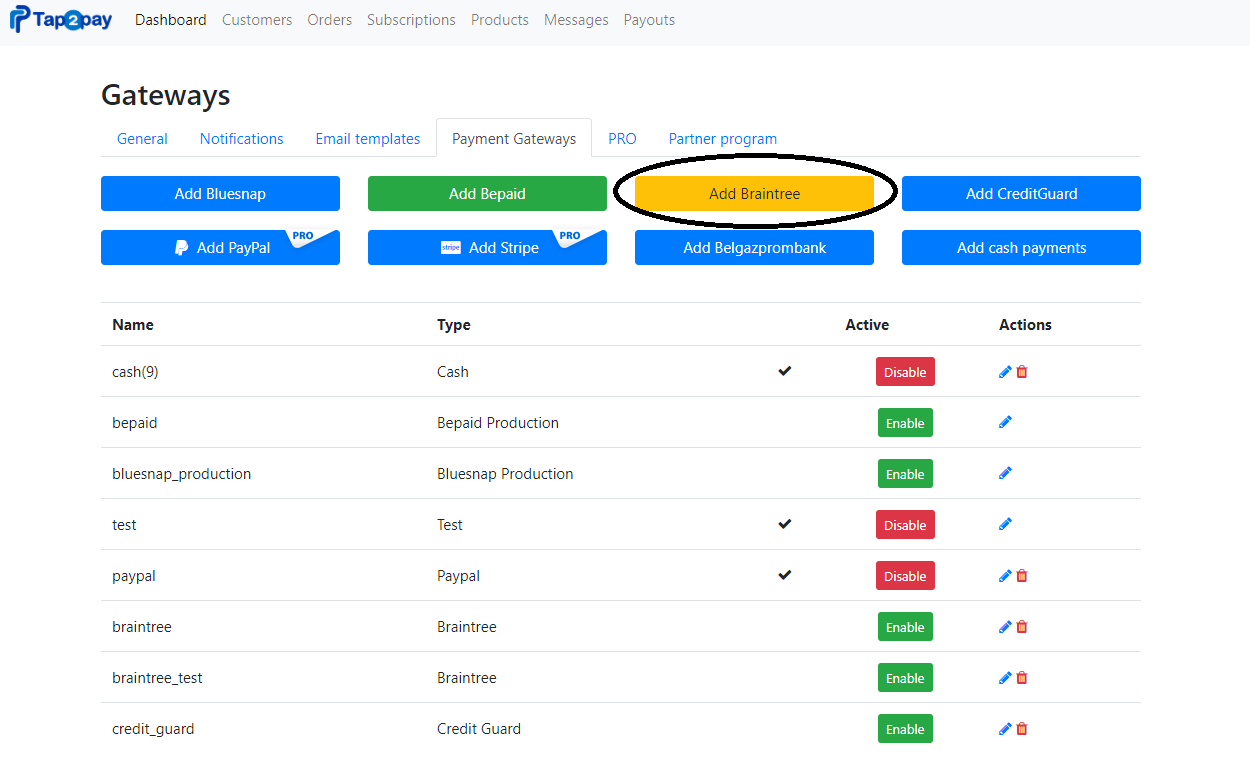 Fill the Priority field. This means that in the widget the tab with this payment method will be displayed before the others. Next, the Environment field: Sandbox or Production. To set up a Merchant ID, Public key, Private key, follow the link: Where I can find API keys for my Braintree account?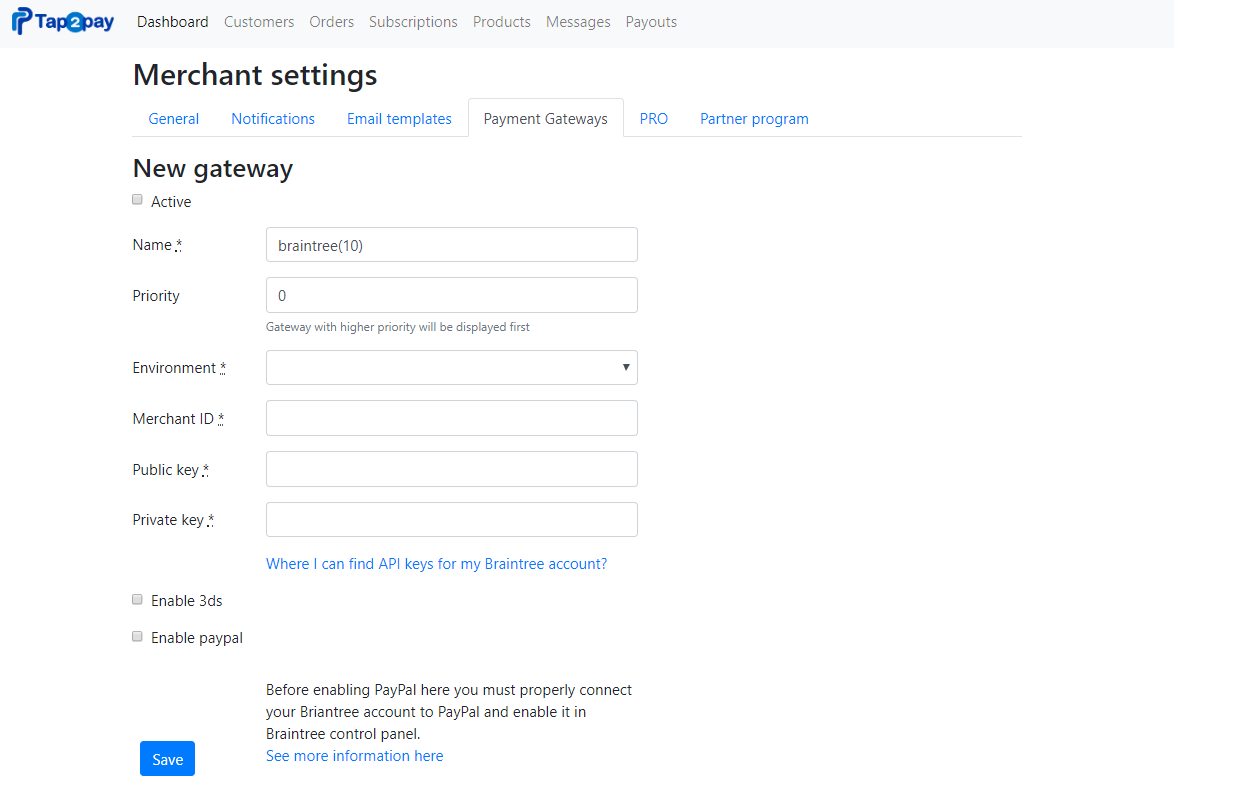 4. Click Save.
Supported Countries: United States, Canada, Australia, Hong Kong, Malaysia, New Zealand, Singapore, Europe countries except for Albania, Montenegro, Bosnia & Herzegovina, TFYR Macedonia, Moldova, Belarus, Ukraine
Supported card types: Visa, Mastercard, American Express, Maestro, Discover, JCB, UnionPay, Diners Club