Accept crypto payments from 150 million crypto users! 
TripleA is a crypto payment gateway that empowers merchants to accept cryptocurrency as a new payment method and capture sales from new types of customers.
Payments are settled in your preferred local currency, directly into your bank account. Besides, Crypto payments via TripleA are instantly confirmed, without the need for blockchain confirmation.
Regulated by MAS, Singapore's Central Bank, and FinCen, the US Department of the Treasury,  TripleA provides a safe and secure solution for businesses that wish to increase their revenue through crypto payments.
TripleA Demo Video:
How to integrate TripleA payment gateway
1. If you don't have a Tap2Pay account, create one following the instruction.
2. Create a TripleA business account by proceeding to this link.
3. Retrieve your credentials (Client ID, Client Secret, and API ID) from TripleA's email.
4. Proceed to your account in Tap2Pay > Settings > Payment gateways > Add Triple-A.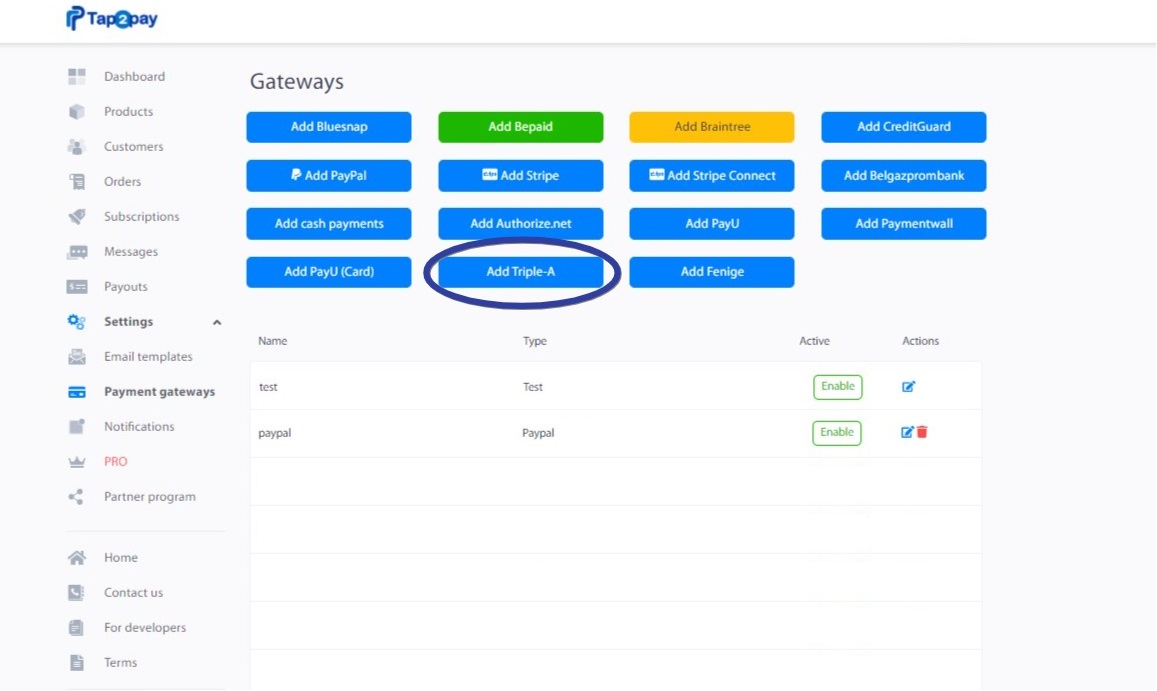 5. Copy-paste credentials and save.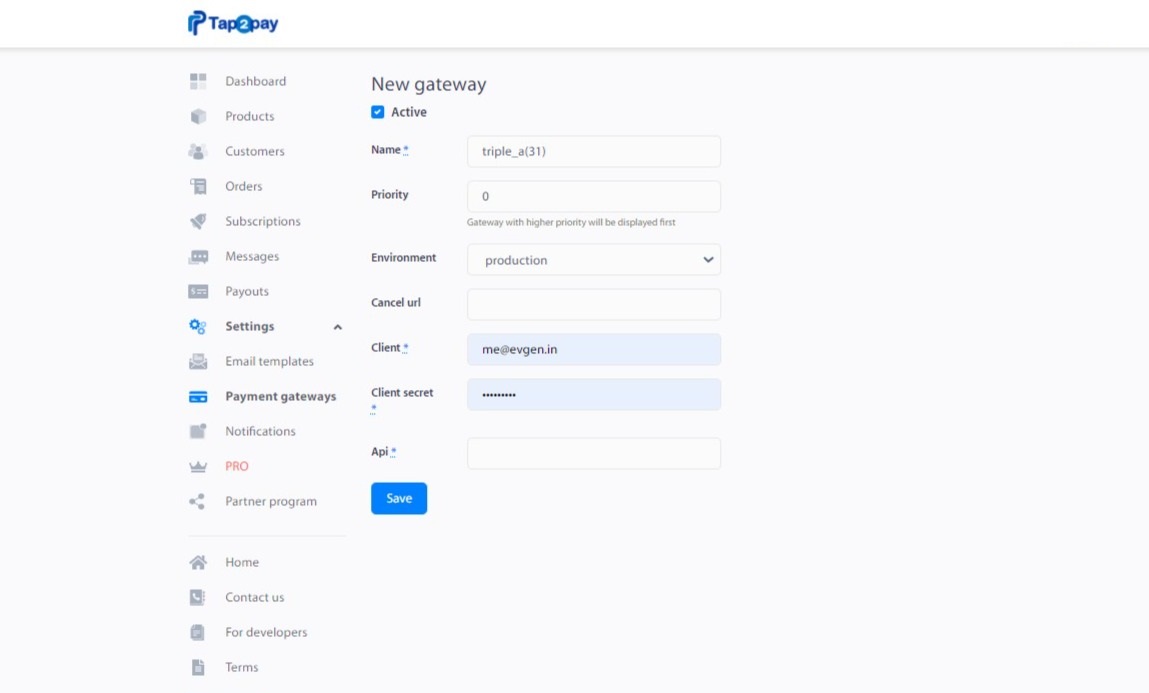 If you have any questions, please contact us by e-mail [email protected].